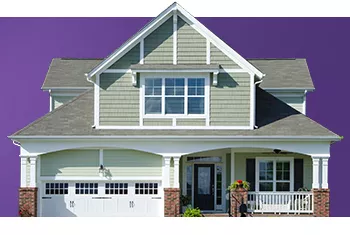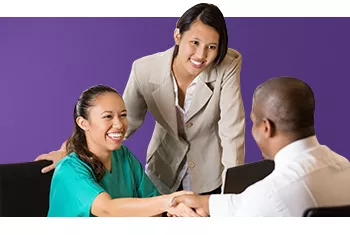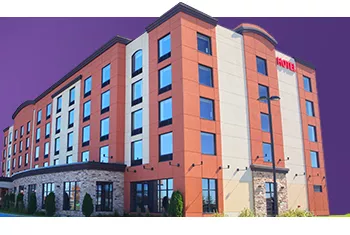 Housing
You have the right to equal access to the housing of your choice. Fair housing laws were enacted to ensure Colorado's protected classes are not treated differently or denied housing. Examples may include refusal to rent, unequal terms and conditions, discriminatory financing, failure to provide reasonable accommodation or modification for a person with a disability, refusal to sell, or retaliating against someone who has exercised his/her fair housing rights. Find out more about housing discrimination and filing a claim with CCRD. 
Employment
You have the right to receive fair treatment at your place of employment. Prohibited discriminatory practices in employment for protected classes include, among others: discharge, discipline, suspension, harassment, terms and conditions, failure to accommodate and retaliation, and must be based in relation to the defined protected classes. Find out more about employment discrimination and filing a claim with CCRD.
Public Accommodation
You have the right to be served in places of public accommodation, which include restaurants, hospitals, hotels, retail stores and public transportation, among others. Protected classes cannot be denied service, receive unequal treatment, or denied appropriate accommodations, among others. Find out more about public accommodations discrimination and filing a claim with CCRD. 
Additional Information
Other Civil Rights Issues – Despite our name, we cannot handle all issues that are often associated with the term "civil rights." If you have experienced discrimination in an area that falls outside of housing, employment or public accommodations and you're not sure where to turn, contact us and we will direct you to the appropriate agency or resource that may be available. 
Document Your Experience – If you believe you have experienced wrongdoing and fall within a protected class, we encourage you to document as much of the experience as you can, and then file a complaint instead of just letting it go.  
The Colorado Civil Rights Commission – This seven-member, bipartisan board is appointed by the Governor and conducts hearings regarding illegal discriminatory practices and reviews appeals of cases investigated and dismissed by CCRD, among other roles. Commission meetings are open to the public, except matters concerning investigations or appeals, which are confidential and can only be discussed with the parties and/or their representatives.
Additional Resources – Review additional agencies and resources charged with protecting your civil rights.   
Ayuda en Español
The Colorado Civil Rights Division (La División de Derechos Civiles de Colorado) trabaja para eliminar y prevenir discriminación en empleo, viviendas, y lugares de alojamiento público a través de investigación, educación, mediación, y cumplimiento de la ley. Para iniciar una queja de discriminación, envié un formulario de admisión por correo, fax, correo electrónico, o en persona a la dirección en la primera página del formulario de admisión. Basado en la información que nos proporciona durante el proceso de admisión, el departamento de admisión de la División puede preparar un cargo de discriminación formal para su firma. Si tiene preguntas por favor llame a la línea de información con servicio en español al 720-432-4294.