Current Opportunities at DORA
Application Process & Tips
Application Submission

Be aware that not all, but most jobs at DORA require Colorado residency.
All communication will take place via email, so ensure you check your account regularly, and that "@governmentjobs.com" and '@state.co.us" addresses will not get caught in spam filters.
Follow the instructions to the letter, as late, inadequate, or misplaced information may cause your application to fail our initial vetting measures.
If you encounter issues with the Governoment Jobs portal, contact the NeoGov Helpline at 1-855-524-5627.
For all other questions, the assigned Human Resources Specialists' contact information will be on the job announcement. Do not hesitate to contact us.
The state also provides a full list of Frequently Asked Questions about hiring.

Application Review

Initial reviews are conducted to ensure applicants meet minimum qualifications for the job, have Colorado residency as required for most positions, and meet customer service requirements for all Colorado government positions.

Human Resources and Subject Matter Experts will conduct an in-depth analysis of  application materials looking for specific job-related knowledge, skills, abilities, competencies, and any preferred or special requirements. Other comparative analyses may apply depending on the position. 

A top group of candidates is then referred to the hiring manager..  

Candidate Consideration

If you are referred for final consideration, the hiring manager will contact you. You may be scheduled for a phone interview, an on-site interview, or both.  

Collaboration is an important part of what we do at DORA, therefore, your interviewers could be potential teammates, or members of other teams.

We'll call your references, and we may also conduct a background check depending on the job requirements.  This may slow the process down a bit, but we'll do our best to keep things moving!

If you are the selected candidate, the hiring manager will extend a job offer. If you accept, they will work with you to decide on a start date, and provide some preliminary information for your first day.
Culture at DORA
We are a progressive, dynamic government agency. We are ever-evolving, and identifying areas where collaboration, innovation and service excellence can better serve our valued customers and employees.  As such, we are continually in need of a team of people with the right knowledge and skills to deliver meaningful work and support our mission of consumer protection. 
If you are interested in becoming part of a team of creative thinkers where every employee is recognized as a valuable contributor to our efforts of good government, DORA is the place for you.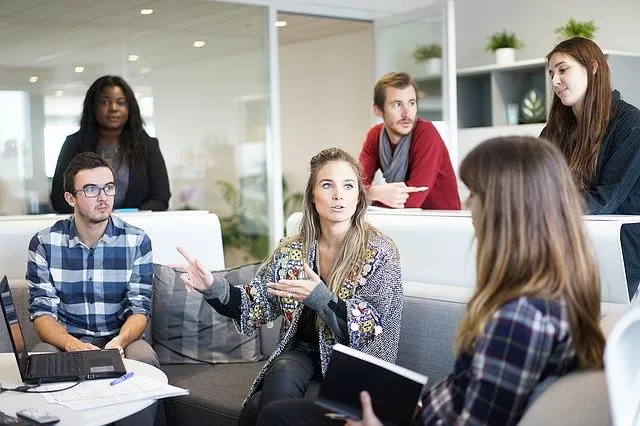 Benefits & Pay
Compensation

The State of Colorado compensation plan is designed to provide employees with competitive compensation, recruit, retain, and motivate a qualified workforce, and reward performance.

Health Coverage

Medical and vision provided by Cigna and Kaiser Permanente
Dental provided by Delta Dental
Domestic Partner benefits
High deductible health plan with Health Savings Account (HSA) option
Medical insurance premium supplement program for qualifying employees
Flexible medical and dependent day care spending accounts
Medical insurance premium discount up to $240 per year if you're enrolled in a State-sponsored health insurance plan by participating in the State of Colorado Employee Wellness Program

Time Off

10 paid holidays
Personal and sick leave with varying accruals based on years of service
Extended sick leave including fully funded short term disability and optional long term disability
Military service leave
Jury leave

Retirement

Life Insurance

Basic and supplemental life insurance
Supplemental accidental death and dismemberment

Additional Benefits

Employee Assistance Program (C-SEAP)
Recognition and service awards
Employee discount program
Employee wellness program
Job-dependent flexible works arrangements

Learning & Development -  Classes are available on-site to help build your skills and competencies.
Practical Application - Sessions are offered to practice the skills learned, establishing an environment where the skills gained are utilized on the job, and the impact of training is permanent and on-going.
Acquired Skills - Tied directly to performance, acquired skills enable success for individuals and of our teams.